Timeo.co.uk – your gateway to practical information about UK businesses
24 July 2015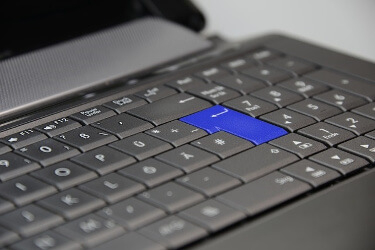 Not many of us have the time to browse through countless search engine results or navigate the meanders of complex business directories. But we all need information about brick-and-mortar businesses, especially about store opening times, contact information and complete addresses – all updated and accurate to serve our needs. Is there a place like this on the web? Sure there is! It's called Timeo.co.uk – a band new platform dedicated to bridging the gap between users of the web and the non-virtual reality of business in the UK.
What kind of information can you find on Timeo.co.uk?
The beauty of Timeo.co.uk lies in the fact that it's perfectly in line with the needs of our daily lives. If you've heard about an Indian restaurant in the neighborhood but forgot the name and would like to book a table there, it's enough to type in your keywords, choose a specific location, and you'll get all the information you need within seconds.
Similarly, imagine that it's late evening and you suddenly need a specific medicine. With practically all pharmacies closed, you'd waste a lot of time going from one to the other. Your best option here is to go to Timeo.co.uk, choose the business category, type in your postal code or the name of your city and you'll have a whole selection of pharmacies complete with their opening and closing times right in front of your eyes.
Sometimes users tend to choose brand websites for checking this kind of information on local branches of chain stores or restaurants. This is a mistake that can cost a lots of time. In their essence, brand websites are here for promotional reasons and to provide a great user experience – this kind of information is usually included, but really hard to find. With Timeo.co.uk, searching for practical data is a piece of cake and takes literally no time.
Why is Timeo.co.uk so useful?
Mostly because information included on the platform is constantly updated so you can be sure that if a store has changed its location or opening times, these new developments will be noted in its description. Moreover, if you've ever tried to navigate through a typical online business directory, you'll have a clear idea about how unfriendly they are to an average internet users.
With Timeo.co.uk, things look completely different. The platform is simple, but offers a powerful search engine that helps to order and choose the information you're after. One glance is enough to make sense of the website and navigating through its clear layout is a real pleasure.
It's evident that when creating Timeo.co.uk, developers took the factor of user experience very seriously. The website is free of glitches or unpractical solutions – its simplicity is probably its most powerful differentiator in the online world which is full of business directories and company information repositories. The trick is that the latter are really hard to use and Timeo.co.uk is built in such a way as to meet its users halfway.
Timeo.co.uk is on its way to revolutionizing the complex relation between non-virtual reality and the web by bringing its users heaps of updated practical data on local branches of large chains, as well as individual shops and stores located all around the UK.